TreeSpirit
is a project of the photographer
Jack Gescheidt
.
TreeSpirit has taken on a life of its own since that photograph, attracting hundred of participants and, thanks to media attention and the internet, tens of thousands of admirers around the world. Making this photographs, I am thrilled to learn fisthand there so many people alive today who understand the importance of trees - and who just plain love them.
All the people in the photographs are volunteers.
It is the mission of The TreeSpirit Project:
To share my love of trees and nature in community gatherings to create TreeSpirit photographs, intending for both the experiences and the photographs to encourage and inspire others to feel and express their own unique connection to nature.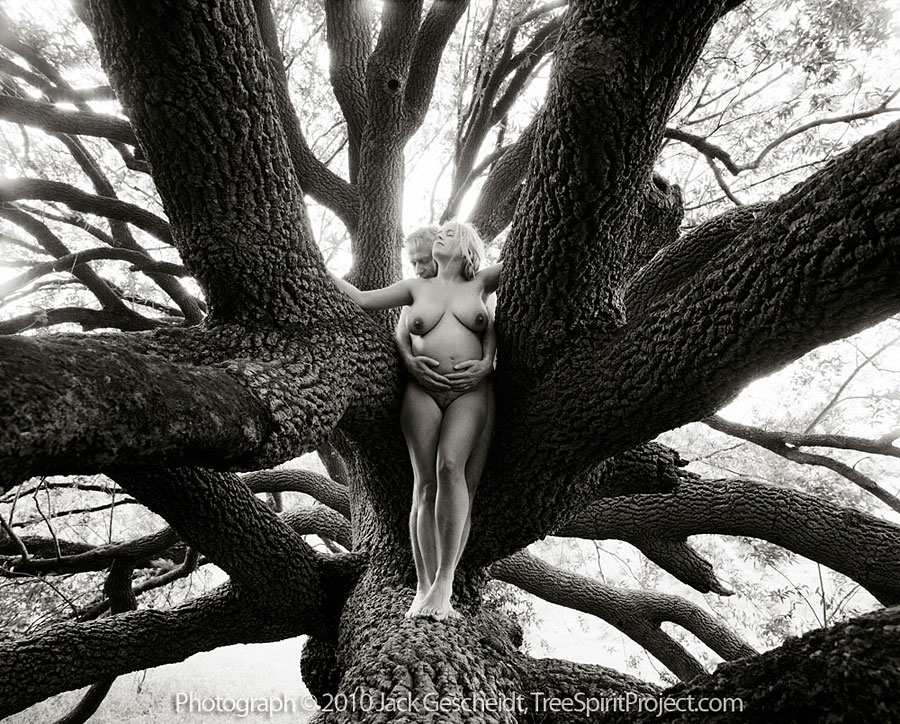 To raise money for existing nonprofit environmental organizations that value and promote tree planting and protect green space within and outside our cities.
Never doubt that a small, committed group of citizens can change the world - or save a region's forest. Naked, vulnerable, proud and peaceful, dozens of forest and nature lovers hiked to the top of
Strawberry Rock in Trinidad Forest in Trinidad, CA, on April 27, 2013. They created dramatic artworks with environmental artist Jack Gescheidt of The TreeSpirit Project to draw attention to the
vital role this threatened forest plays in their lives. Our nation's environemental and spiritual health depend on healthy forests, land, and waterways. We're all interconnected. You can help preserve
this forest for future generations to enjoy.
"In The Land of The Ancients" photographs © 2013 Jack Gescheidt, TreeSpiritProject.com